Amanda Adams is the European lead for the Bear Specialist Group, set up by the World Species Survival Commission. Her research focuses on the effects of timber harvesting in Canada on the habitat and demography of grizzly bears.
It also examines the interaction of humans and bears as they relate to resource-extraction industries and urban expansion. Oh… and she's the wife of a superhero. But you probably already knew that. That's probably why you're here. That's probably what you care about.
Using dark wit and biting satire, I'm Super, Thanks follows the experiences of the wife of a superhero, exploring the representation of women in popular culture – from disposable love interests in films and comic books and the media's portrayal of the wives and girlfriends of famous male figures, to the ways in which older women are made invisible.
A note from the writer, Proteus' Artistic Director and CEO, Mary Swan:
I'm Super, Thanks is in fact the first in a trilogy of feminist pieces Proteus is producing over the next few years; we have always made work with a feminist perspective and the 2018 season showcases a diversity of those perspectives and experiences.
Now more than ever, in the wake of the #MeToo and #TimesUp movement, continuing the conversation around the rights and experiences of all women is vital to everyone.
Feeling empowered and inspired, the words; "I will be heard, I will take up space and I am not going to be silent" ring true even as I left the theatre.
- Basingstoke Gazette on I'm Super preview performance, Nov 2018

Praise for I'm Super Thanks
Thank you for producing this. It is true to so many of my experiences. It was very relevant and very moving. Very honest. We need more performances like this.
– Audience member, I'm Super preview performance, Nov 2018
Insightful and should be compulsory viewing for all women over 40!
– Audience member, I'm Super preview, Nov 2018
Fans of satire and dark comedies
Fans of new writing
Women, especially those over 40
Fans of socially relevant theatre
Recommended age guidance 15+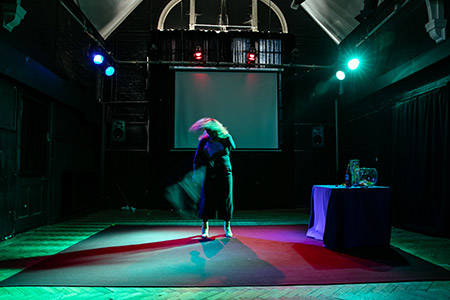 Proteus live social media feed