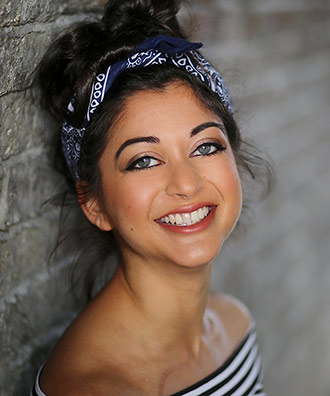 Jessica is a multi-disciplined circus artist, actor, theatre-maker & Bollywood dancer & choreographer.
Jessica trained professionally at East15 Acting school, NCCA, Upswing Aerial and Gravity Circus Centre. Jessica's most recent tour has been with New Vic's adaptation of Around the World in 80 days in association with Kenny Wax.
Theatre credits include Princess Suffragette (The Vaults), Romeo & Juliet (Secret Theatre), Taj (Leicester Curve), Lalita's Big Fat Asian Wedding (Birmingham Drum). Circus credits include Funk Da Cirque (Camden Roundhouse), Olympic Stadium, ZiguZag Festival Malta, Circustaad (Rotterdam), Greenwich & Docklands International Festival, Brighton Festival, All That is Solid Melts Into Thin Air, (Tangled Feet, National Theatre, Imagine Watford, FUSE Festival).
Jessica recently curated and hosted a cabaret night called London Calling, part of the Jacksons Lane Postcards Festival 2018. Jessica is also currently developing an aerial theatre show, The Brownie Club, which is supported by Proteus and premiered as a co-production with Jacksons Lane in May 2019.
Little Soldier Productions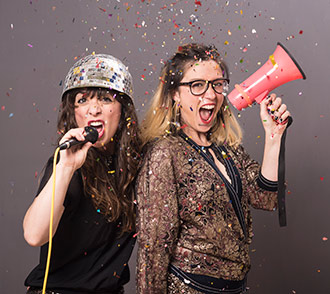 Making joyfully irreverent and uniquely unexpected theatre around the world. Renowned for being one of the leading devising & physical comedy theatre companies in the UK, Little Soldier's work ranges from laugh out loud comedy to heartfelt autobiography.
Little Soldier is Patrícia Rodríguez and Mercè Ribot, together we conceive and create all our work. But Little Soldier, it is also a lot of incredibly talented artists who join us to make theatre, and are essential to our collaborative process.
Our award-winning and critically acclaimed productions have been supported by Arts Council England, Ovalhouse, HOME, Jacksons Lane, and Battersea Arts Centre amongst other venues and organisations. Our shows have toured extensively throughout the UK and across the world. Internationally we have performed in New York, Mexico City, Chicago, Warsaw and across Spain. We have been awarded The Stage Award for Acting Excellence (Don Quixote) and the Argus Angel Award (You and Me).
Luke Brown is the Artistic Director of Luke Brown Dance and after completing his BA Hons in contemporary dance performance with Intoto Dance Co at London Studio Centre, he has performed with critically acclaimed companies including: Frantic Assembly and English National Opera, directed and choreographed for many companies including DanceEast CAT Scheme, Auditorium Ballet Professional Danza and Forballet Italy.
Luke is an experienced teacher and in 2017 Luke Brown Dance launched an all-male youth dance company "ORB" in partnership with The Point Eastleigh. Luke leads projects on behalf of Luke Brown Dance, the English National Ballet, Ballet Boyz, Candoco, The Place and other organisations nationally and internationally.
Luke Brown Dance are currently in the process of re-touring their production of 'For You I Long the Longest' supported by Arts Council England. Luke is currently in the research and development stages of his brand new work "The Dandelion Child" which will tour in 2020.
Scratch Built Productions: Resident Artists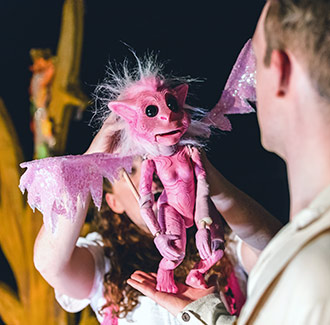 Scratchbuilt productions is a multi-award winning theatre company founded in 2006 with an aim of creating aesthetically stimulating shows for children and adults alike.
Using mask and puppetry Scratchbuilt productions combine great original story telling with exquisitely handcrafted design. They work with a variety of artists ranging from animators, musicians, comediennes, circus performers and balloon modellers!
Nick Ash Scratchbuilt's cofounder is in high demand as a puppet and set builder. The company are based at and supported by Proteus Theatre in Basingstoke.
Scratch Built Productions have collaborated on a number of projects with Proteus over the years, from creating puppets for many of Proteus' touring shows to co-producing the 2018 tour of Hansel and Gretel, 2019's tour of A Christmas Knight and, since 2014, the immersive Christmas show for pre-schoolers at the Creation Space.
Sign up to our mailing list
for regular Creation Space news and updates.
Proteus live social media feed